| | |
| --- | --- |
| Posted on December 17, 2010 at 5:21 AM | |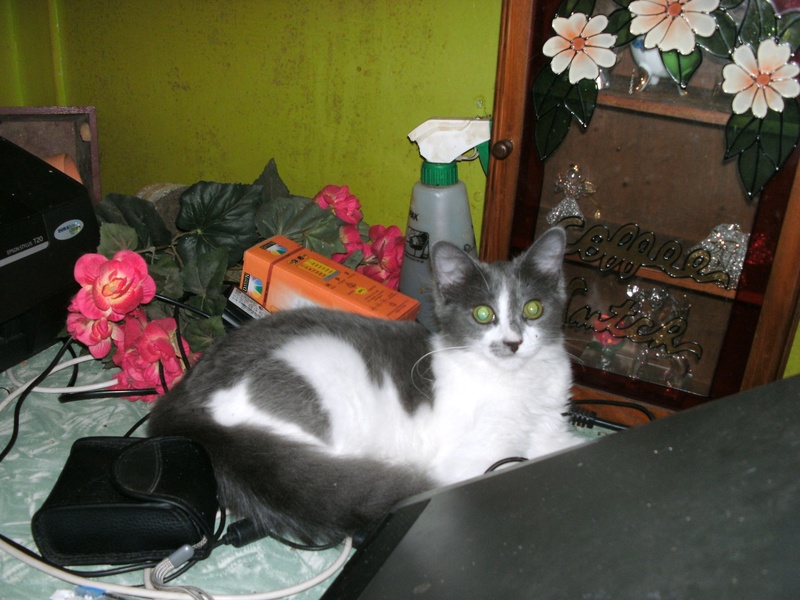 Little Cookie is the cutest little tyke imaginable but she also tends to be a tad accident prone LOL.
For those of you who've followed BVCR for some time you'll recall another certain male kitten with much the same characteristics.
Today was pretty typical for little Cookie. She was chasing little Figit around the lounge room and jumped from one chair to the other in break neck pursuit of the tiny little black torando and managed to completely miss both landings and end up sprawled on the floor.
She then fell off to sleep on the back of the lounge chair. Fell off being the operative word as she slowly slipped off the back onto the seat and landed so gently that she just snuggled into the cushion without even opening her eyes.
Later in the day she managed to trip over the edge of the litter tray and landed on her cute little nose in the litter just before she slipped off the edge of the water dish and went splash.
I'm hoping she's going to grow out of it or I'm going to be a nervous wreck